SATURDAY, SEPTEMBER 16, 2023
SITE: Pennington Field, Bedford, Texas
2023 DRUMLINE CLINICIANS
Scott Johnson
Dr. Brian West
Dr. Dave Hall
Lauren Teel
Kennan Wylie
GET 2023 TICKETS: ONLINE SEPTEMBER 2
Before buying: See Pennington Field bag policy
Tickets are mobile. All sales final. No refunds. No exchanges.
Adults: $10 (+ processing fee)
Students PK-12: $6 (+ processing fee)
Children 3 and under: Free
If unable to purchase online see a contest official onsite.
PHOTO AND RECORDING POLICIES
Still cameras are allowed and may be used from stadium seating. Video and audio recording are not permitted, with the exception of the instructor's Video Designee who will be provided with a pass for this purpose.
DRUMLINE TIMING AND MOVEMENT
Warm-up lasts 35 minutes. Your assigned Traveling Clinician arrives for the last 15 minutes of your warm-up. We plan 10 minutes of travel time to the entry gate. You have 20 minutes total to enter, perform, receive comments and exit the field. No minimum time requirement.
DRUMLINE ADJUDICATION AND SCORING
Three drumline clinicians and one sound design clinician critique all components of the stadium performance and make constructive comments in an effort to promote improvement and solidify achievement.
Your assigned Traveling Clinician observes you twice from ground level, first during warm-up and again during your stadium performance. The Sound Design Clinician observes your stadium performance from a high vantage point. These clinicians do not score your group, providing constructive comments only.
The two Stadium Judges observe your stadium performance from the stands. They offer feedback to each drumline directly afterward, as time permits. The Stadium Judges score each drumline, with the weight of their numbers placing 40% of the value on technique, 40% on musicality and 20% on general effect. Their numbers are added to arrive at the drumline's total score. Outstanding caption awards are determined according to judge consensus.
DRUMLINE CONTEST AWARDS
Participation award for all drumlines
Outstanding Cymbal Line in each class
Outstanding Bass Drum Line in each class
Outstanding Tenor Line in each class
Outstanding Front Ensemble in each class
Outstanding Snare Line in each class
3rd, 2nd place in each class
Champion in each class
ENROLLMENT AND SCHEDULING
Performances are grouped into Novice and Advanced divisions within UIL Classification
Drumlines are grouped by UIL Classification
Advanced divisions perform after Novice divisions
Last year's class champions will be slotted last in their divisions
All others are slotted within division based on enrollment date: First to enroll will be last to perform
SCHEDULE CONFLICTS
We will consider irregular scheduling needs (other same-day performance, etc.) on a case by case basis if you notify us by August 1. Beyond that date we can work to assist you, but may ask you to make contact with directors of any groups that would be displaced and secure their consent to a schedule change.
MORE INFORMATION
2023 Spectator info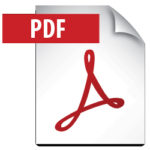 2023 Director info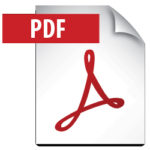 Contest overview map